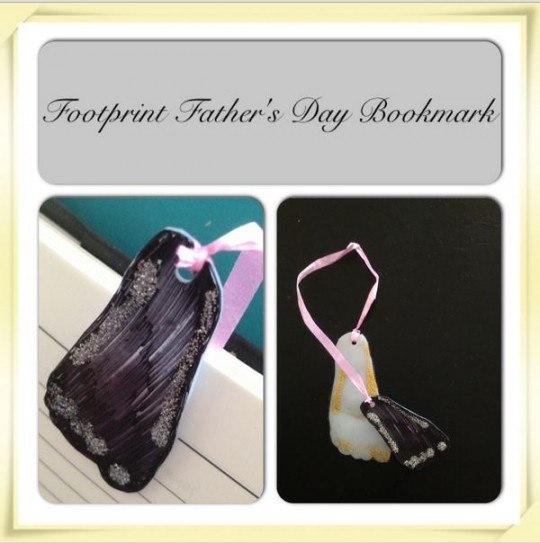 There's all sorts of kid's handprint and foot print crafts available on the internet, and also loads of different bookmark options. My daughters and I have spent a lot of time playing with Shrinkles recently too, so I decided to combine the two into an easy and fun craft activity for Father's Day, to accompany the book we're giving him.
To start our craft, I had the girls stand on a Shrinkles sheet. This was fine for the toddler, but the 14 month old took a little more convincing, so we ended up 'colouring' her foot print black to hide all the random markings.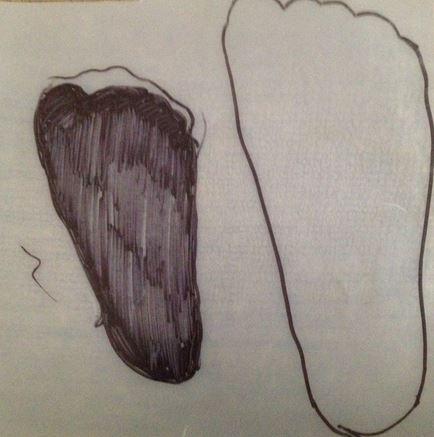 Cut out the shapes, and use a hole punch to make a hole in the ankle.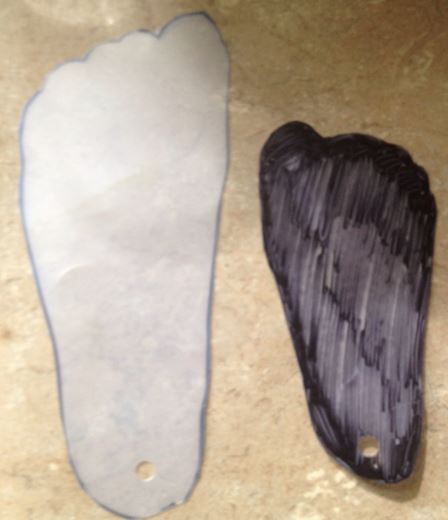 Then place the Shrinkles in a cold oven, turning up the heat as high as it goes, and sit watching it.
The Shrinkles will twist and turn and contort as they shrink down, leaving a hardened plastic foot. This is hot plastic, so leave it for a few seconds to harden up.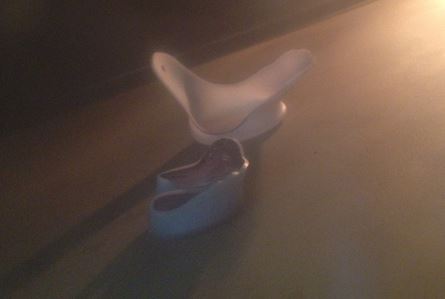 Once it's cooled, decorate the Shrinkles.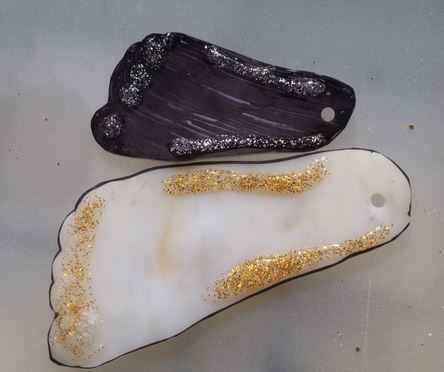 Finally, glue a paper clip to one of the feet, and thread some ribbon on string between the two feet. Leave it all to dry before popping it into a book, ready to give as a gift.
We did feet, but of course, you could use hands or pictures, or use ready printed Shrinkles pictures.