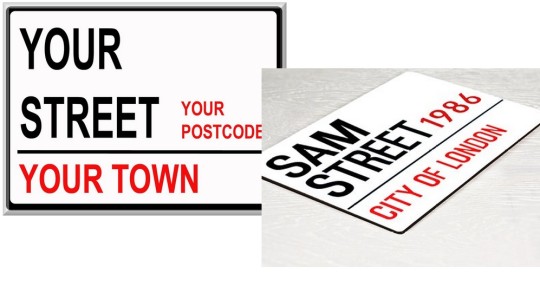 These are a rather sweet and unusual idea for Father's Day: a personalised street sign from eBay for £3.99. There's a £1.55 delivery charge too, so the total is £5.54. These are on offer at Amazon Local at the moment for £15, so it's a great price.
These 30cm x 20cm signs can be personalised with any street name or family name as well as the first part of your postcode and town. These steel street signs can be mounted indoors or outdoors, and can make a great addition to a man cave ;)
Of course you can add a street name, but you could also add dad's name, or any other personalised details you want. It's a different kind of keepsake, but it's better than socks and ties!