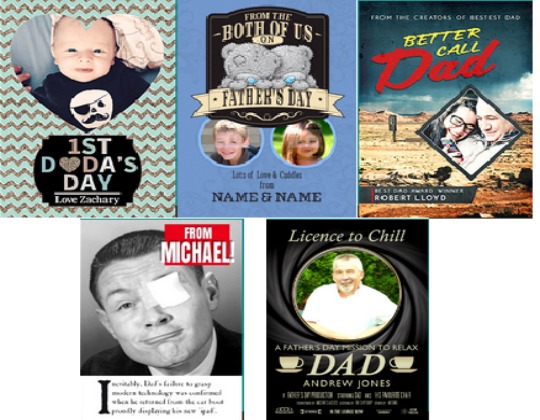 Like to give something personal to daddy on Father's Day? Why not start with a personalised card ? Funky Pigeon have a very impressive selection of Father's Day Cards. They are running an offer just now of 33% off ALL Cards. How good is that? To get your discount just enter promo code TEMPT33 at the checkout.
I LOVE making funny cards for my other half. We are quite a soppy family, so we like the lovey dovey ones too. When you get to add names and photos to a Greetings Cards it goes beyond finding a nice piece of writing inside. You get to put what you like inside. With a Father's Day Card, get the kids to pick three thing they love about Dad and that'll beat any shop bought card.
This 1st Dada's Day Card*is nice for those new daddies that are to have their first Father's Day. It starts from just £1.79 which is reasonable.
If you buy two or more cards at Funky Pigeon then postage is completely FREE. I tend to buy my Grandad a card too. If you are just after one then delivery costs vary from 62p to 99p depending on size of card.