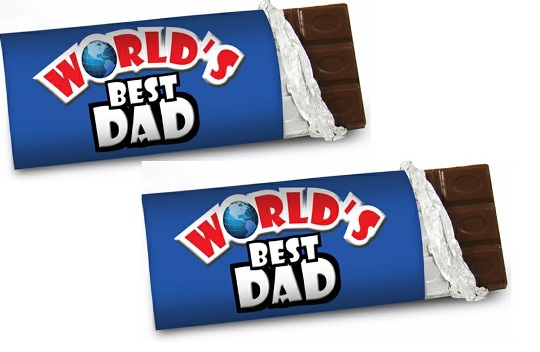 This is a truly awesome freebie from Find Me A Gift. You get a free personalised chocolate bar for Father's Day worth £5.99. Tell me that isn't awesome? Just click on the link below and you'll be taken to the page where you can organise your freebie. Please note that you do have to pay for postage and packaging.
The free chocolate bar says World's Best Dad on it and you can personalise the back of the chocolate bar before adding it to your basket. The voucher code you have to enter at checkout is FREECHOCOLATEFD which is really simple to do. It will expire at the end of this week so hurry, hurry if you want your free choccie.
Click on the link above, enter in your personalised message to Dad, and then click on Buy. Go to the checkout and then either register as a new customer, or enter your username and password, and then enter the voucher code. Ta da! Your free chocolate bar will wing its way to you shortly.