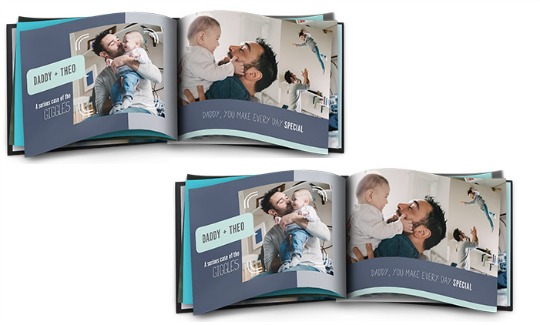 Father's Day isn't the only day of the year to show Daddy how much the kids love him. Everyday is, but it's nice to gift those sentimental gifts to him. You know the photo jigsaws and the Best Daddy Ever Mugs. Get them from Snapfish this year as they have 50% off Father's Day Bestsellers. To get the discount, just select your item that you want and enter the promo code SFUK50FD at the checkout.
You can choose from photo books, mugs, cards, 6 x 4 acrylic prints, acrylic blocks, photo panels, jigsaw puzzles, mousemats, keyrings and large photo prints.
Mugs* start at around £7.99, £3.99 if you use that code. Jigsaw Puzzles* are just £6.99, £3.49 with the code. Think of how lovely for dad to sit and do a jigsaw of the kids. You could go for a cute picture or something more humorous. I am toying with the idea of getting one for my middle child Ben, with a photo of his brother. Not very Father's Day but anything to make them get along and have a laugh.
The discount code is valid now but ends on the 15th June.