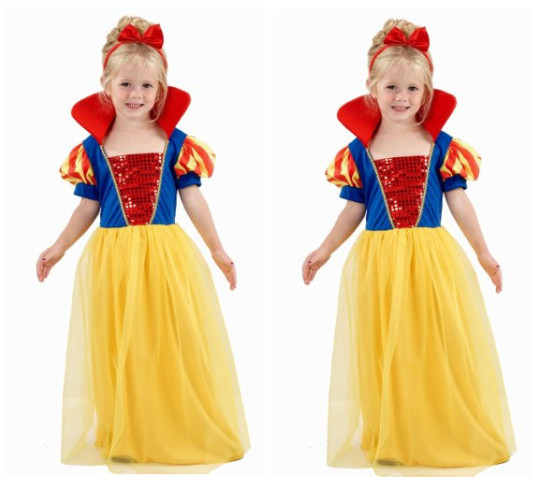 The description states Age 3 but seems to be suitable for 2, 3 or 4, as these outfits often are. Best just to use your judgement with regards to the size of the child you're buying for. When you click the link you may need to click again on "these sellers" and look for Theme Fancy Dress at £6.20 from the menu.
This is sold by Theme Fancy Dress but fulfilled by Amazon itself and as such is eligible for free delivery if you have Amazon Prime, otherwise a delivery charge of £3.30 will be added, unless you're spending over £10.
For your £6.20 you get the Snow Princess dress and the matching headband and it has pretty good reviews on Amazon too, with a typical comment being:-
My three old is delighted with this costume, she is tall for 3 but it is a perfect fit on her. Best price I have seen for this product and it is good quality for price paid.
If you're looking to make up that £10 spend for free delivery, they have a few other outfits, not quite at this price but not far off. You'll find those by clicking on Theme Fancy Dress and taking a look at their other items for sale.