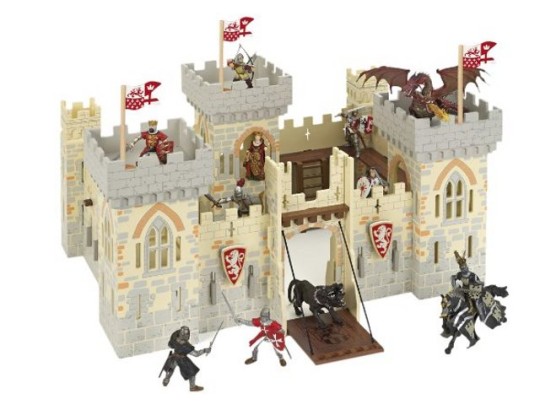 Amazon are selling the Papo Weapon Master Knight Castle for £16.99. It seems to come in and out of stock, and at this price, it's no surprise. I can't find it anywhere else for under £64! According to the blurb, it's available from the 20th, but you can pre-order now.
The Papo Weapon Master Castle is a castle within the Papo environments (knights) range. It is made from wood and according to the reviews is easy to assemble and take apart for storage, and should 'last for generations'.
This play set matches with the Papo range of figurines, although they don't all fit on the ledge of the castle, apparently. They aren't included either, so you will have to budget extra for them, though if I think of my own kids I know they'd be more than happy to incorporate their own existing toys.
Le Toy Van is incredibly good quality, normally, and rather expensive, so I think this is a great gift to have on hand for someone special.