Newborn Crochet Fancy Dress From £3.88 @ Amazon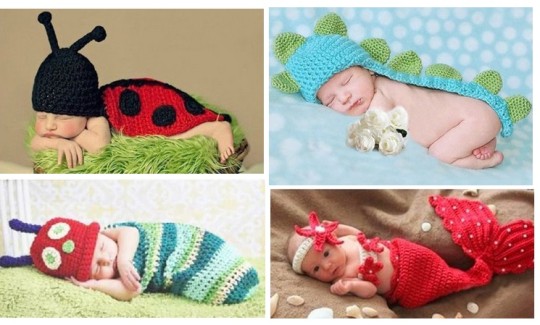 Amazon seller AccessoryStation is selling a range of baby crochet fancy dress, perfect for newborn photography or, dare I say it Halloween fancy dress with prices from £3.88 with free delivery.
Not all the team are in agreement over this one, but I think it's pretty cute. I can just see the newborn photos already. What's not to love. It's Anne Geddes, at home. Kind of.
There's a lady bird outfit for £3.88, or a Hungry Caterpillar for £5.29. If you prefer animals to insects, there's a giraffe for £5.59, a bear for £4.48 and a fox for £5.55.
The little mermaid is £7.01, and the Minnie Mouse outfit is £5.99 but whichever you prefer, delivery is free.
I also like that the seller has good feedback, so you can buy with relative confidence.
Do feel free to send us any pics that may result from purchases here - I'd love to prove my point ;)