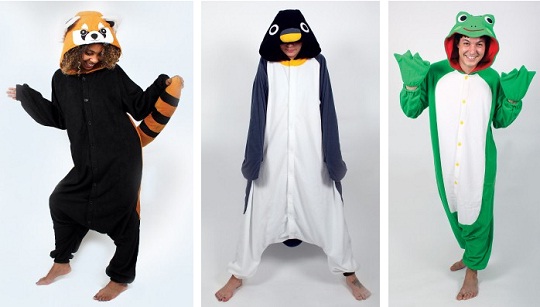 Use this Kigu promotional code to get £5 off an Adult animal onesie.
Click here to use your Kigu promotional code
Promotional code: £5
Applies to: adult animal onesies
Promotional code: GOLDENEGG
Expires: 9th April 2o12
Yes you read that right. These are adult sized onesies in the style of an animal. It isn't as freaky as it sounds though. Kigu comes from the word Kigurumi, which literally translates as costumed animal character. And that's what these are, costumes. You can wear them as PJs, or out and about. Unique in the world of fancy dress, Kigus hang loosely on the body, making them really comfy and unrestricting. My son wants me desperately to get the penguin one, so we can wear matching costumes next Halloween!
This code effectively gives you free delivery, as standard delivery on the site to the UK mainland is £5. To use the code, enter it in the Discount Codes box on the Shopping Cart page, and it will be applied automatically.
Thanks to Hkem at HUKD!