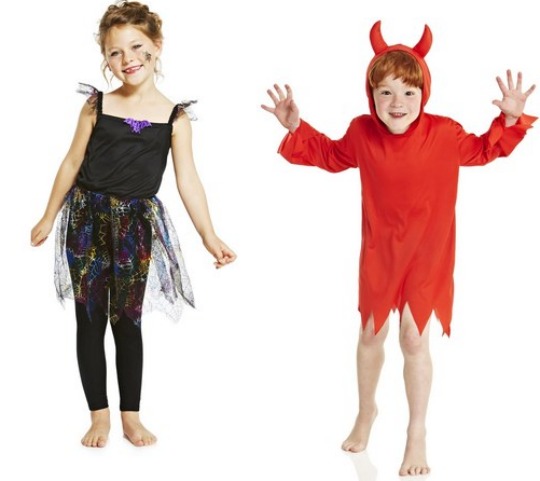 These Halloween outfits, Devil and Witch are only £2 from F&F. What a great price for doing Halloween on a budget. I know myself that I don't like spending excessive amounts on something that gets worn once or twice. Why not buy them both if your child has a couple of Halloween parties?
The Halloween Witch outfit is a little dress that has been designed to wear over the top of clothes. Something like this is good for at nursery etc. It comes in sizes 0-3 years through to 9-10 years. Is it fancy? Nope but it certainly is worth £2, a bit sad it doesn't come with a hat though.
If your child is of the Devil persuasion then you know which outfit to go for. Again this outfit has been designed to slip over the top of clothes. By the looks of it, the horns are attached to a hood.
Get your £2 Halloween Witch or Devil Outfit from Clothing at Tesco and you can collect it at your local store, or pay £3.95 for delivery.
Thanks to vickywelshie @ HUKD