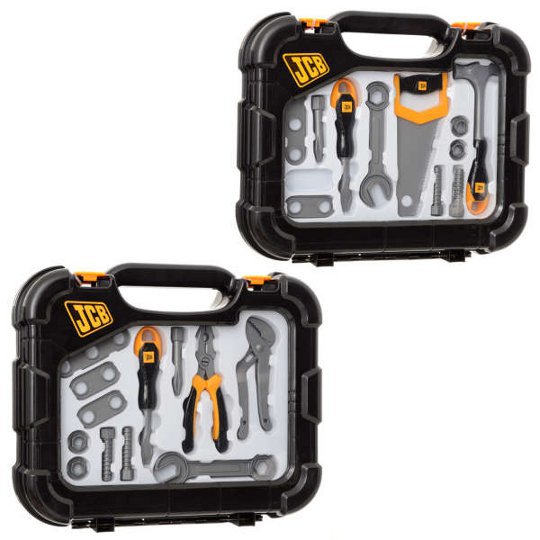 The JCB Case and Tools set for kids is on sale at a number of places right now, including Argos where it's £6.49, but at The Hut it's £5.99, with free delivery, which is a pretty great deal at 60% off.
The JCB Case and Tool set comes up on HUKD from time to time, and it's regularly confused with a real tool kit for an amazing price. It is not real though… It's really just for kids.
The case is durable, hard and portable and makes a great storage kit for the tools when they're not in use.  The kit itself comes with twelve pieces, including a wrench, spanner, pliers, a saw, screwdriver, hammer and  a bunch of other things I don't recognise. (2 Large Bolts, 2 Nuts, 3 Bars with holes and second screwdriver tip, according to Amazon!)
The case is size 35cm, 30cm x 9cm, and it should be dispatched within 24 hours, so will be under the tree well in advance of Christmas.
Thanks to matthewcrobertso at HUKD