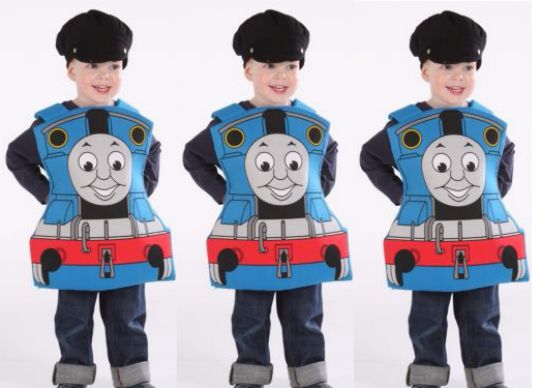 This HIT Entertainment Thomas/James Tabard and Hat is nothing short of adorable. Get it from Argos and you will only pay £7.19 instead of the usual £19.99 price. That includes FREE delivery too. This is a brilliant present for any Little Thomas and Friends fan.
We went to a special Thomas and Friends Day Out last weekend and what fun it was. All these lovely little faces running around wearing their favourite Thomas clothing. I did not see an outfit like this Tabard though.
The beauty of it is that on one side is everyone's favourite steam engine, Thomas, and on the reverse side is James. Plus you get that cute little train driver's hat too. For under a tenner, this is a great gift to stick in the party box or to even give away as a party game prize. It would also come in handy for any dress up days at nursery or playgroup.
As this HIT Entertainment Thomas/James Tabard and Hat is an Online Exclusive, you cannot Reserve and Collect, but as mentioned above delivery is completely FREE of charge.