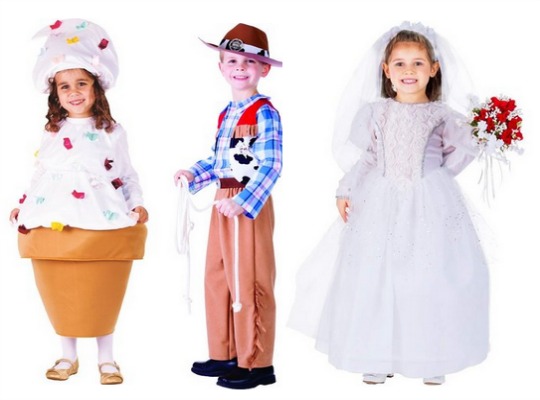 Fancy Dress is one of the best things you can buy a child. It's so much fun. Cast your mind back to when you were little and think of all those cool dress up days and fancy dress parties. I have a photo of me dressed up like a witch at my nursery. It doesn't have to be expensive either. Check out Amazon, where you can find Dress Up America Outfits from just £2.92. Seriously, look because there are some super bargains to be had.
The thing I find that's a pain in the butt, is that Amazon never have a set price for all sizes. In fact that rarely happens. It's pot luck as to whether the size you need is the cheapest or not.
This Dress Up America Ice Cream Cone Outfit*is fantastic and only from £6.49. I am sure you won't see many of those on the school's dress up day.
Here's my top picks: Junior Cowboy* from £5.28, Shimmering Bride*from £5.57, Panda* from £6.98, Strawberry* from £6.75 and Baby Chick* from £3.70.
You need to spend £20 or more to get your Fancy Dress outfits delivered for FREE. If spending under that amount then it'll cost £3.30.