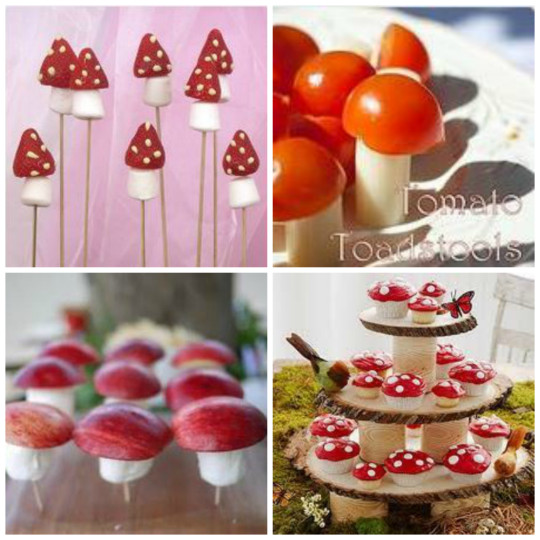 In a search for fairy party food, it's no surprise to find toadstools are a major feature, from the healthy to the semi healthy to the not healthy at all. They are so versatile, like with the strawberry and marshmallows, marshmallow and apple,tomato and cheese ortoadstool cupcakes.  Absolutely fabulous.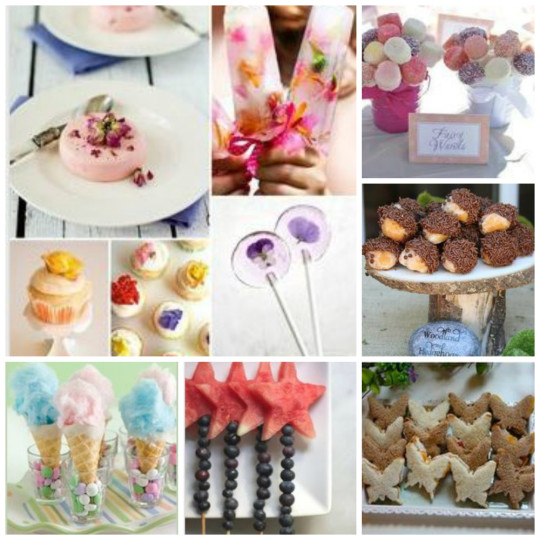 Some of these ideas are just so gorgeous, and some of them look pretty easy. I mean, how hard can it be to dip icing sugar in ice cream cones, and pop some candy floss in there. Super sweet and brilliant. I've said before that cookie cutters are a party planner's dream - these butterflies are easy, if time consuming, but really fun. Cutting stars from watermelon or other fruit, and thread them on a skewer forcute and healthy wands, (word of warning - don't stick them upright until the last minute. They can break quite easily!) Another easy little treat  is the marshmallows, dipped in something wet and then rolled in sparkly sugar. Yum yum! And those hedgehogs? Well, be still my heart.
If you have ice lolly molds, edible flowers in lemonade are really pretty, and if you're feeling very creative, the DIY candies are a lovely touch - but not as easy as they look, I reckon!
What's your favourite fairy party food?
For more fairy party ideas, check out our Pinterest board!
Follow PlayPennies's board Fairy/Tinkerbell Party Planning on Pinterest.