Liberty House Toys Fairy Dress Up Storage Centre £64.99 Delivered @ Amazon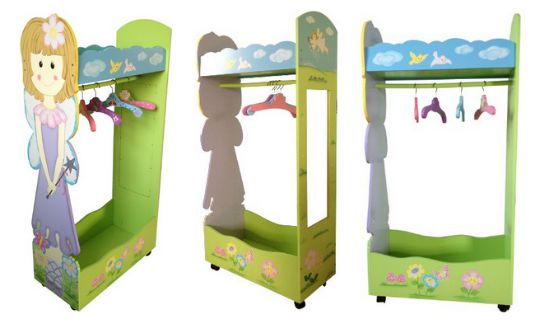 This is one of those items that I would absolutely love to buy for my daughters bedroom, but unfortunately I don't have the space for it. She loves dressing up and can spend a whole morning doing so. This Fairy Dress Up Storage Centre by Liberty House Toys is perfect for keeping all her dressing up clothes tidy and in one place. At Amazon right now you can buy this Storage Centre for £64.99 and delivery is free.
You may say that £64.99 is a little steep for something which essentially just holds your little one's dressing up clothes, but these storage centre's are really popular right now. They tend to retail around £100+ and this specific fairy one tends to retail higher than the price on Amazon. They are great for helping your little one choose what they would like to wear as they can see what is on offer and also encourages them to tidy away too.
So, about the storage centre, it is a fairy design in lovely pastel colours, with a large fairy on one end and a large child safe mirror on the other. It is made from MDF and is supplied flat packed. I like the idea of it being on castors so it is easy to move around so you're not stuck with where you keep it. There are also co-ordinating items available including a toy box, dressing table and a full length dressing mirror.