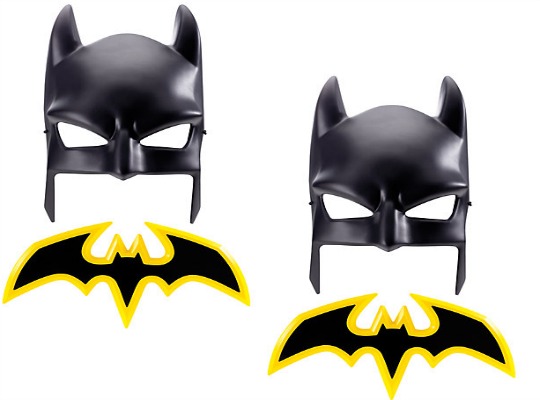 My boys are Batman daft and I know many little ones out there that feel the same. He is pretty cool and even featured in The Lego Movie. If you have kids then this deal is for you. For just £2.80 you can get the Batman Mask and Baterang Dressing Up Accessories from John Lewis. These were originally £5.60 so this is a great price.
The Batman Mask and Baterang Dressing Up Accessories are made by Mattel and are suitable for children aged four years old and above.
These two Batman accessories are so cheap you could tuck a few away for those last minute children's parties. It'll soon be Easter and if you are reluctant to buy the kids oodles of chocolate then a little gift like this would be ideal.
The mask will turn your little one from little person to superhero. The Baterang will no doubt hit the back of your head a fair few times but the kids will have fun.
You can collect the Batman Mask and Baterang for FREE from your local John Lewis store or pay £3 for home delivery.