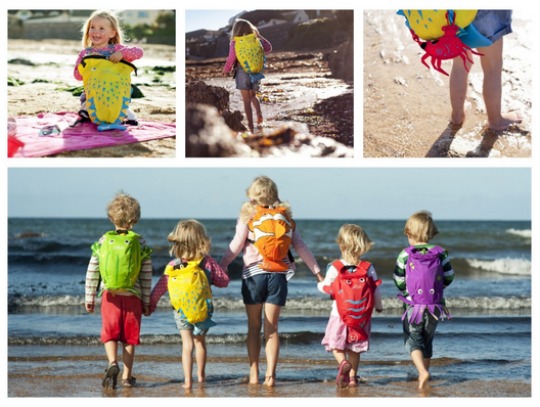 BG Nappies already have a Trunki Ride-On suitcase in their sale, and now added to that is the range of Trunki PaddlePaks as well. These have an RRP of £19.99, can often be found for around £15, but BG Nappies are selling them from £10.99.
These PaddlePaks are water resistant kids backpacks, designed to be great at the beach, for swimming, or any outdoors adventures. They come in lots of different fun and brightly coloured designs, and each features a dry zip pocket. They are lightweight and have roll tops with safety buckles so that the bag can be dry sealed to stop anything inside getting wet.
For £10.99 you can choose from Pinch The Lobster (Red), Inky The Octopus (Purple), Ribbit The Frog (Green), or Flo The Fish (Pink). For an extra £2 there are also Finn The Shark (Grey) and Kaito The Whale (Black).
These look ideal for a beach holiday, or for rainy days out nearer home as well. Postage and packing will add £3.50, making them still cheaper than the competition. So which creature will your child choose?