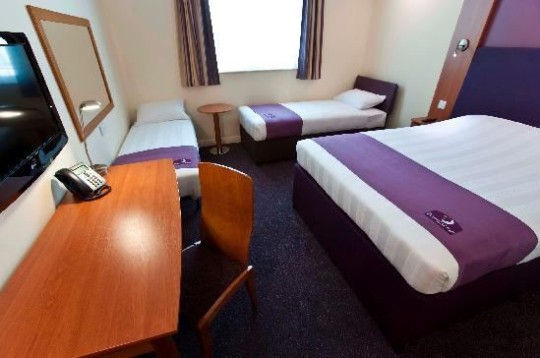 Over the last 12 months my family and I have visited 6 Premier Inn hotels around the South of England, as we've turned day trips into mini breaks in an attempt to explore some of the country. Premier Inn is one of those brands where you really benefit from planning ahead as Super Saver rooms are available at a wide range of places and on a wide variety of dates, with family rooms costing as little as £35 a night. Normally booking a hotel in the low end of the price range means staying in a rickety building with dodgy wall paper and a vaguely off smell, but as a family we have been really impressed with Premier Inn as a family hotel.
From Brighton to the Isle of Wight, London to Camberley we've had great experiences in every hotel. The family rooms are large, the king sized beds are generous and there's always enough for everyone in the room.
Come breakfast, two children eat free with every paying adult, so you can easily have a full breakfast for 3 for under £9. (Add the extra adult and breakfast for four becomes £18, which is still good value, even if not as huge a bargain.)
Whether you're planning a holiday away or even just a bunch of mini-breaks over the summer, look at the family holiday destination* section on Premier Inn's website - or search by city* if you prefer, and see if you can bag yourself a bargain break.