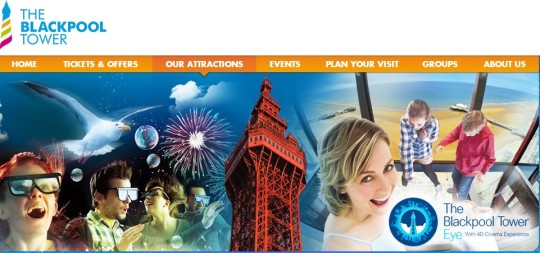 We regularly have readers asking if we know of any tickets or discounts for Blackpool and normally we find it really hard to find anything for you, so when we saw The Big Ticket we knew we'd have to tell you about it.
Part of the 'Merlin' franchise, The Big Ticket combines seven Blackpool attractions for one price. Click here to buy online
Included in the offer are:
What makes this an awesome buy in my opinion is that it's valid for 90 days from purchase for 1 visit to each attraction - no rushing around trying to squeeze it all in to two days.
If you buy The Big Ticket on the day at one of the attractions, it'll cost you £90.20 per adult and £65.25 per child, which is crazy money! If you buy online and more than 24 hours in advance, however, an adult ticket will cost you £45.00 and a child ticket £32.50. Click here to buy online.
If you buy each of these tickets at the door for each attraction, they could cost you up to £113.60 per adult, and £95.65 per child, so considering you have three months in which to use your tickets, The Big Ticket is a bargain, even in you live in the area!