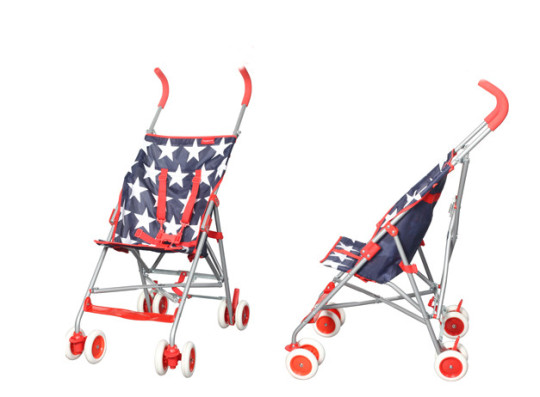 If you're looking for a cheap little second stroller for the summer, for holidays, for taking on flights, or to be able to fit in the boot along with the camping or swimming gear, why not have a look at Kiddicare's summer sale where you'll find the basic Stunning Stars stroller reduced from £24.99 to £14.99 . You will have to add delivery to that adding £2.99 but still making them cost less than any other stroller I could find right now.
This 'value stroller' is a forward facing lightweight buggy, with swivel wheels, soft padded handles and a 5 point safety harness. It folds up in an umbrella fold and weighs only 4.3kg and making it ideal for keeping on hand as a second pushchair.
What really grabbed my attention though was the great reviews for such a cheap accessory. People have used it for boys and girls, and they say it was great value even when bought for £17.99 'on sale', so this is an even better sale.