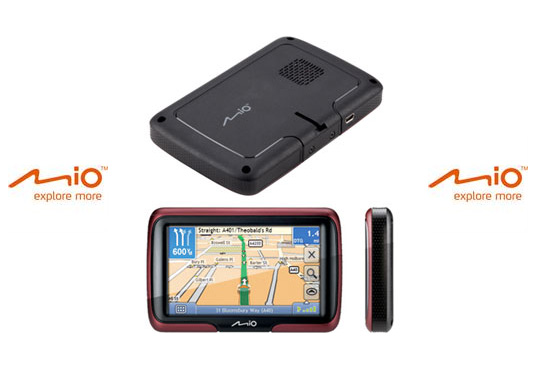 Home Bargains are selling this Mio Navman M400 for £49.99 instead of £99.99.
Once you have experienced the joy of Sat Nav you wonder how you ever managed to find your way to some place new before!
I remember driving down to Tamsin's for the very first time - I wrote out the directions on a piece of paper and sellotaped them to my dashboard for quick and easy reference; it wasn't elegant but it worked!
THEN she moved - most inconsiderate I thought, as I'd just learned my way to the previous address! But THIS time I was armed with Sat Nav and it was a piece of proverbial cake, and always followed by eating copious amounts of the real thing on arrival and for the duration of weekends away at her place.
The Mio Navman has lots of GREAT features (I have a Navman, by the way) such as the Lane Assistance feature - it shows you which lane you need to be in and is VERY handy when you're trying to navigate your way around Spaghetti Junction let me tell you!
It has a 4.3inch screen, safety camera details are pre-loaded, you can search for things that are near where you are - great if you need to find a restaurant or a petrol station.
It comes loaded with the following maps: United Kingdom (Great Britain & Northern Ireland), Ireland, Andorra, Austria, Belgium, Denmark, Finland, France, Germany, Gibraltar, Italy, Lichtenstein, Luxembourg, Malta, Monaco, The Netherlands, Norway, Portugal, San Marino, Spain, Sweden, Switzerland, Vatican <------ just in case you were thinking of driving over to see his Holiness!
If you haven't joined the Sat Nav generation yet, then it's time you did and this Mio Navman M400 could be just the thing to get you going.
Happy never getting lost again!