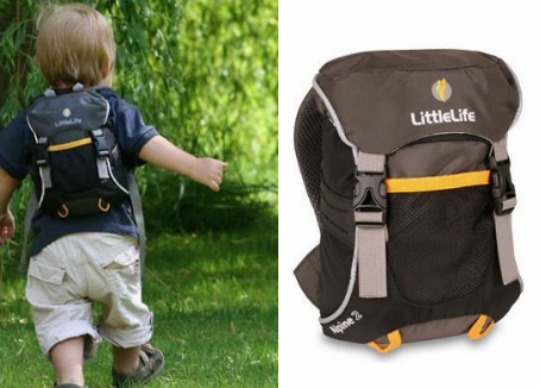 If you have a little toddler that likes to roam about then you might be on the look out for reins or something similar. This LittleLife Alpine 2 Daysack has brilliant reviews and is reduced to just £7.99 at Kiddicare. This is an absolute bargain! It sells for £18.98 at Tesco Direct, £22 at Alex and Alexa and £21.99 at Babies R Us. You can see why we think this is a steal.
The LittleLife Alpine 2 Daysack is like a little backpack for toddlers. It allows them to walk about carefree but you can keep control with the removable parent safety rein or the top grab handle.
You can actually store some little things in it, as it has a 3 litre compartment. I doubt you would be filling it to the brim as it would be too heavy for them to walk with. The shoulder straps are fully adjustable and are padded for extra comfort. The chest strap ensures that the backpack stays put and that the toddler cannot remove it.
You can get FREE delivery with the LittleLife Alpine 2 Daysack when you spend £49.99 or more. If you just want it on it's own then delivery is £2.99, making the total cost £10.98. Still LOTS cheaper than elsewhere.