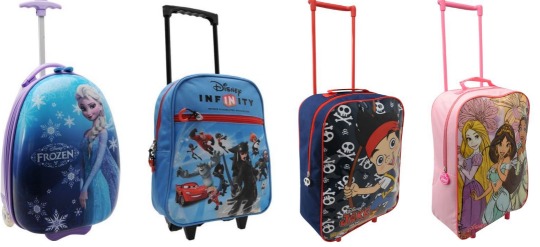 I love Sports Direct's prices but that £3.99 delivery charge can be very off putting especially if you're only looking to place a small order but until midnight TONIGHT, there's free delivery on everything from their outlet on eBay.
Nada told you about it yesterday*but with the holiday season approaching I think these trolley cases are worth a special mention. From £4 delivered it must cost that to post these.
If you've a Frozen fan, well at £29.99 it isn't the cheapest by any stretch of the imagination but I love it. Check it out here*
There's no code to add, the free delivery will automatically be added at checkout but there are literally hundreds of bargains there so make sure you have a good look today before the free postage promotion ends tonight.