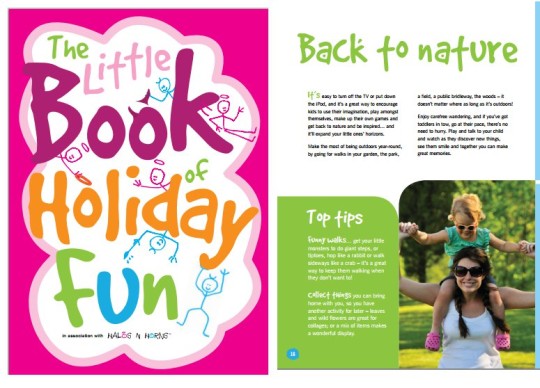 We're only just coming up for halfway through the school holidays here in my little corner of England, and if you're in the same boat and need some holiday fun and ideas, Halo's and Horns have a sweet eBook for you called The Little Book of Holiday Fun, free to download.
You can fill in your details and they'll post it to you or you can download it and print it yourself.
The Little Book of Holiday Fun contains ideas for Bath Time Fun, Creative Fun, Surviving the Car Journey, Beach Activities, Swimming and Splashing, The perfect family picnic, Back to Nature, Rainy Days and, to make sure it's usable beyond the holidays even a section on Autumn days.
Not bad for a freebie!