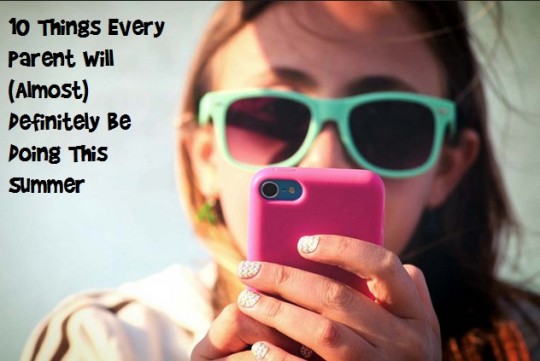 The school holidays have arrived for us in England, and that means that life will be filled with a whole host of child related activities, days out and fun packed excursions. A whole SIX EFFING WEEKS of them. Whoo hoo! You can't wait, can you? But whatever your plans this summer, you'll definitely be doing one - or all - of these delightful things…
STARING AT YOUR PHONE IN A SOFT PLAY
 It's raining, and your children are tearing up the house like rabid ferrets. So you take them to a large warehouse near a motorway called something like 'Fantastic Funland' or 'Billy's Big Playbunker 'n' Fried Food Barn.' This place is full of floor to ceiling nets, crash mats, pee soaked slides and psychotic children called Kai with Nike swooshes branded into their heads. It has a dubious safety record, and everyone who works there is 15 years old. But you don't care. You don't care because they sell coffee and you can sit down and play Candy Crush for two seconds. DELICIOUS.
(TRYING TO) PUT ON SUNCREAM
Yeah! It's SUNNY! Sunshine is great. It means picnics in the park, topping up your tan and generally lazing around. Unfortunately, though, it also means trying to put sun cream on your kid, which is the worst thing known to humanity. You may as well try to slather margarine on an angry badger.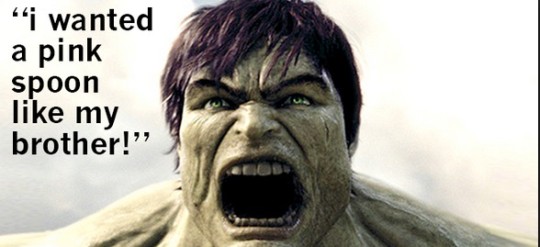 NEGOTIATING WITH A CHILD
Think Ban Ki Moon has got a job on his hands trying to broker a peace deal in the Middle East? Well, negotiating with Hamas is nothing compared to dealing with a pissed off, overheated kid with a grudge. It's impossible to keep your cool when confronted with constant arguments involving such real or imagined slights as 'he cheated at Mario.' Or 'she said I was a big bumhead alien.'
STANDING IN THE PARK THINKING ABOUT WHAT MIGHT HAVE BEEN
There's nothing like helping a child go up a slide 450 times to make you wonder what life would be like if you'd done things differently. Of course you wanted children! Of course you love your child! Of course you wouldn't change a thing!
But right now you would rather be going through Paris in a sports car as Johnny Depp caresses your knee and phones ahead to book a suite at the Georges Cinq. Or anything, really. Anything that isn't sitting on a lonely council roundabout covered with knob grafitti, saying 'wheeeeeee!'
WATCHING THE DAY STRETCH OUT BEFORE YOU LIKE AN ENDLESS OCEAN OF UNFILLED TIME
See above.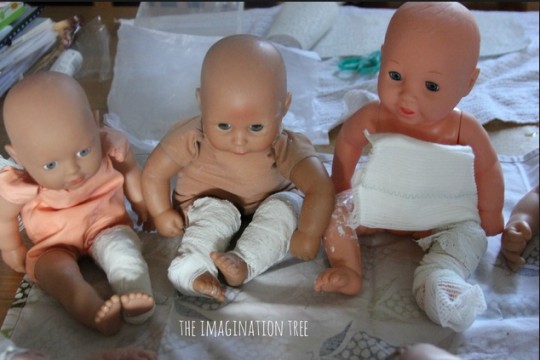 BEING A PARAMEDIC
 Summer is full of new and exciting ways for children to hurt themselves. See that bee over there? It will sting them. Enjoying some fun water play? Wait five minutes and they'll slip and bruise their coccyx. Going on holiday? Watch your kid ride that Trunki straight to A&E.
You'd better have a good supply of plasters, creams and magic Fab lollies on hand the minute that school kicks out. (By the way, this also applies to adults. Only yesterday I was hit full in the face with a Swingball bat and now I look like Bill Beaumont from Question of Sport.)
DESPERATELY TRYING TO MAKE HOLIDAY CLUB SEEM EXCITING
Six weeks in the company of small people having screaming arguments about loom bands can try anyone's patience. And maybe you have a job, too! So pack them off to holiday club. Easy.
Well, the only problem is to get them to go. 'LOOK!' you screech, dreaming about how you can earn a living/put your feet up/have a glass of wine. 'LOOK! At holiday club on Tuesday you'll be making coleslaw! And on Friday they're taking you to the Museum of Cheese. Go! IT WILL BE FUN! GO GO GO! BYE!'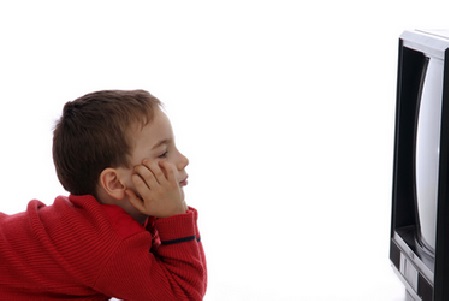 WONDERING IF 8 HOURS OF CBBC REALLY IS THAT BAD FOR THEIR DEVELOPMENT
The kids might be off school, but that doesn't mean you don't have millions of things to do, like housework, admin, work and shopping. And even though it's fun to play (sometimes), it's just not an option all day long. So thank God for telly, the great babysitter in the corner. Also, let us bow down and praise Lord DS of Nintendo, the Goddess Apple and The Mighty Wii.
It's only bad for their brains during term time, right?
FIELDING REQUESTS FOR ICE CREAM
'Can I have ice cream?'
'No/yes/we'll see' (delete as applicable every hour of every day for 50 days)
DRINKING
You might need a little bit of help to get through this summer. You can employ nannies or chefs if you're a millionaire. But if you're on a budget, there's this great guy called Jacob's Creek. He's cool, widely available, and he takes the edge off things, especially when you introduce him to your mates in the garden.
Try not to meet him until the sun is over the yardarm, but if the weather's good and someone else is in charge of the BBQ, lunchtime (or breakfast) is fine. Now all you have to do is enjoy yourself and your children for glorious six weeks of summer.
Oh, actually, it's SEVEN weeks, isn't it?
*glugs straight from the bottle*