Want One Of Those Camping Reviews, Please...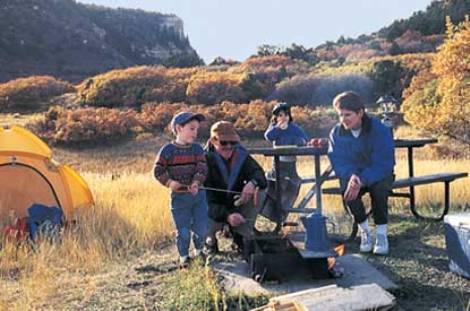 I Want One Of Those.com (IWOOT) sent PlayPennies a bundle of brilliantly bewildering camping accessories that you just know, because they are from IWOOT, are completely insane. We had these sent along to our old PlayPennies regular, Heidi, who promptly whisked them off on a camping holiday with her husband and two boys...
We all loved this idea. A proper bb that's compact and portable, and in a briefcase. So what did Heidi think?
"I loved the idea of this. I thought it would be perfect for the beach or camping, but in reality it's just too small for our needs as a family of four," she said, "We went camping this weekend with friends and had planned to cook dinner on it, but once we got it out the box we realised there was no way we were going to fit food for four adults and two children on it."
Heidi did go on to say that there is a bigger version available for the larger camping group of humans but that she couldn't really recommend the smaller one for a family at all.
"It might work fine for a couple with a baby not yet on solids," she added, "But then, if you're camping at that stage of life you're probably so superhuman you take gourmet meals with you, or have a butler."
The friends Heidi went camping with also felt that it would be too small for just the two of them and she wasn't sure it would cook the meat properly. However, they did find the perfect use of it – an impromptu campfire around which they sang songs and made s'mores and toasted marshmallows.

"Maybe they should ditch the bbq bith and market it as a portable campfire complete with the ingredients to make tasty campfire treats," said Heidi, "Now that I could get excited about."
She also felt that it was a mission to clean, difficult to locate smaller bags of charcoal for, and nowhere near as convenient as a disposable bbq. Except for the green angle, of course. You wouldn't be contributing to landfill with the IWOOT one.
"As a gift it's actually quite inspired," said Heidi, "And it will probably be the inspiration for some impromptu family fun, as long as we can find some small bags of charcoal."

"The pocket towel takes a bit of getting used to in terms of the way it soaks up moisture but it's reasonably effective," said Heidi, "It also scores high points for being portable and taking up minimal space in your luggage."
Certainly this is an ingenious idea and is something that will definitely come in handy for the camping family. So small it can be secreted away anywhere in the car, easy to use and very useful for camping, this gadget won Heidi over.
"One of the best things about the pocket towel is how quickly it dries," she said, "None of this having soggy towels at the bottom of your beach bag, or lurking in the corner of your tent. I know a mum who bought one of these for her daughter's teacher as a thank you gift at the end of the school year."
"The teacher is going backpacking around Australia during the summer and was reportedly thrilled. And I can see why! This is an inspired gift for festival goers and intrepid explorers."
Costing £9.99, this seems like a fabulous investment for families that camp.

I have been dying to hear about this particular review. I've been quite excited to see if it worked, how it worked, and what happened when you used it. Here is Heidi's onsite report.
"The idea is that you fill it with ten litres of water, hang it from a tree, and let the sunshine heat up the water within, giving you a seven minute shower," explains Heidi, "I might be missing a trick but I just don't get this. You've got to go to the lengths of finding ten litres of water, pouring it in to this, hanging it from a tree and waiting for it to warm up – all for the shortest shower of your life."
Unfortunately the pocket shower just didn't strike a chord with Heidi at all.
"The only place you're likely to find that much water whilst camping is in a tap, and a tap strikes me as all you'll need for a wash anyway. Besides, what kind of campsite doesn't have shower facilities?" she wondered, "Perhaps if you're camping in the Australian outback but where would  you find ten litres of water in the Bush?"
Ultimately Heidi felt that this was more of a gimmicky gift that may come in handy for an intrepid explorer but that overall it was more for entertaining her kids on a hot day and not really worth the £14.99 price tag.
And Finally
The Pocket Towel was the clear winner in this review, useful and helpful it did what it should and made a big difference to her camping experience. The bbq was a bit too small for her family but should perhaps be judged only on that level as she never got a chance to cook on it. If this appeals to you, get the bigger version just in case.