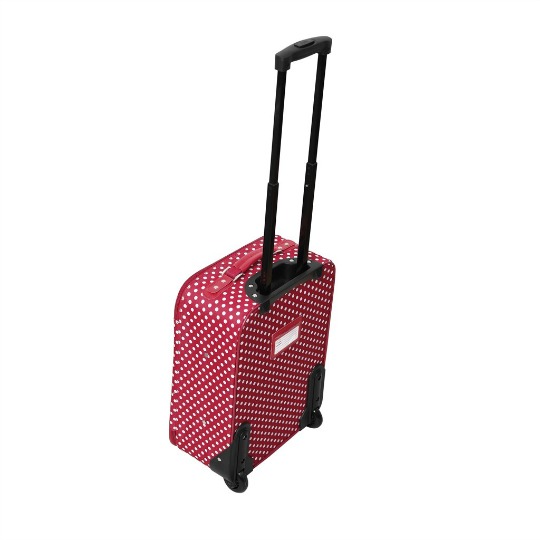 This cute wheelie cabin bag is just £19.95 instead of £69.95 at Dotcomgiftshop right now.
It has a retractable metal trolley handle plus two wheels and 2 carrying handles. It weights 2.6kg and can hold approximately 22.5 litres. Its dimensions are as follows: Length: 35 cm, Width: 18 cm, Height: 50 cm.
The reviews are good. Here's a typical one:
"This is great - I got it at the amazing sale price of £19.99 - bargain!!! Really cute and ideal size for Ryanair as it's a bit smaller all round than their limit for hand luggage - meaning I definitely wont get fined! I was worried it wouldn't be great quality as it's not a luggage 'make' but it seems to be as tough as the others in the price bracket. All in all - I'd recommend it."