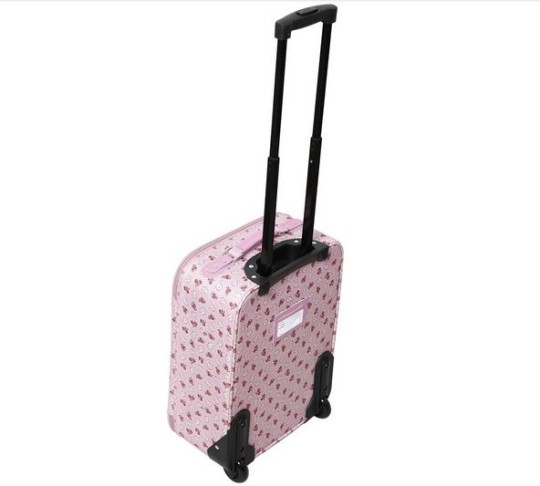 Tucked away in the Dot Com Gift Shop clearance section is the Vintage Paisley cabin bag, perfectly sized hand luggage bag reduced from £69.95 apparently, to £19.95
The Vintage Pink Paisley cabin bag has a retractable metal trolley handle, two wheels, and two carrying handles. It weighs 2.6kg, and holds approximately 22.5 litres.
According to the reviews it's a fantastic bag, with both little girls and frequent travellers really loving it.  More of the reviews say things like they are sturdy and durable enough to "survive the budget airlines rocky rides" and that they "performed well on London's uneven pavements" The cabin bag is said to be "brilliant value and superb quality" and thee colour is "quite nice actually" and "does look quite bright in daylight".
It's only a bag, but it looks great for weekends away or impromptu trips - although you may need a bit more than that if you're going with little ones, but then, at the sale price you could probably afford to buy a few.
Standard delivery in the UK is £2.95, which is a good price for a sizeable item.