Britax Prince Car Seat £59.99 @ Babies R Us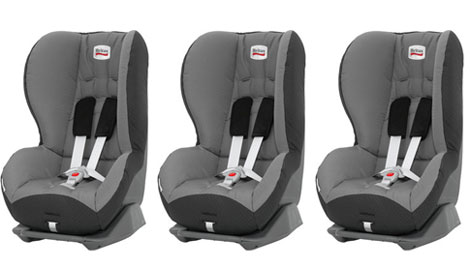 Babies R Us are selling this Britax Prince Car Seat for half price - £59.99 instead of £119.99.
I'm a bit of a car seat expert, having been through all the car seat stages twice and right in the middle of it again with my youngest.
Substantial 'could survive a nuclear strike' car seats like this Britax Prince car seat can be hideously expensive and they'll only be with your child between the ages of about 9 months and 4 years; trust me, by then you'll be craving something lightweight and easy to whip in and out of the car!
But for now, whilst your little one is still in the little 'vulnerable' looking stage (rather than the rampaging, climbing trees almost in school stage) this Britax Prince car seat is worth its weight in gold (half price gold at that!).
It has all the things you'd expect from a car seat made by Britax: side impact protection, a five-point safety harness, chest pads on the straps and the cover is machine washable.
You can check if the Britax Prince car seats fits your car by clicking HERE.
Standard delivery is FREE as you've spent over £50 and you can order online to collect in store if you want your Britax Prince car seat NOW *grin*
Thanks to temo at HUKD