Basic First Aid Kit £1.99 Delivered @ Amazon or Emergency Kit £5 C&C @ Halfords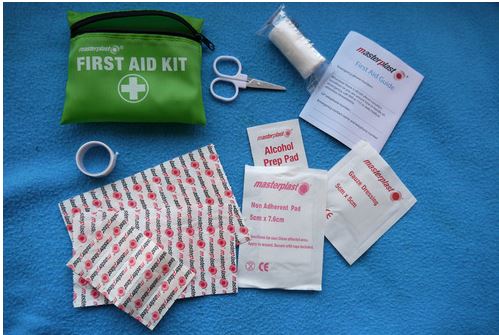 A number of Amazon sellers are currently selling the Compact First Aid Kits for £1.89 delivered. If you're off on your holidays soon, make sure you remember to pack a little first aid kit.
Remember to click on the link, then look for the 'other sellers' link and you'll find them there. There are sellers that offer these for a few pennies less, but we're recommending those with good feedback.
This Compact First Aid Kit contains 23 pieces:1 x First aid tape, 1 x gauze, 1 x pair of scissors, 2 x alcohol prep pads, 1 first aid guide, 1 non adherent pad, 1 x gauze dressing, 15 waterproof plasters (3 different sizes).
You can use it in your home, office, car, camping and it's also suitable for travelling. It contains all the elements you need to cleanse, dress and bandage if you harm yourself or if someone else has been hurt. And we all have kids. We know how many cuts, scrapes, falls and knocks they undergo every day. This seems like a perfect emergency kit!
P.S. If you're looking for something a little more 'emergency prepared' there's a half price kit at Halfords right now for £5 instead of £10, that contains:
1 x Triangular Bandage (96cm x 96cm x 136cm)
2 x Alcohol Wipes
1 x Pair of Gloves
5 x Waterproof Plasters
2 x Medium Bandages (12cm x 12cm)
2 x Wound Pads
2 x Burn Pads (5cm x 7.5cm)
1 x Microporous Tape (1.25cm x 5m)
1 x Emergency Foil Blanket (160cm x 210cm)
1 x Instructions for use
Bag Dimensions are approximately 17 x 12 x 5cm
You can find the Halford Emergency Kit here*