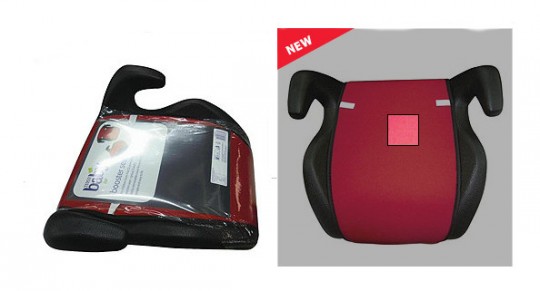 Tesco has taken £1.50 off the My Baby Car Booster seat, reducing it from £8 to £6.50. It does already seem to be one of the cheaper car booster seats available on the market, with similar looking ones starting around £12 around the web, so it's already a good price, but with the reduction is almost half the price of others.
There have been so many times where I've wanted to offer friends and their children a lift home from wherever we are, especially in the rain, but they've turned the lift down as we don't have spare carseats. While I'd personally like to keep my almost 4 year old in a full car seat for as long as she's comfortable and safe in one, having a booster like this in the boot for those times wouldn't be the worst plan in the world.
It's small, so wouldn't be obtrusive, and it weighs less than 100g so if you want to put it in your suitcase to take on holiday with you, rather than paying for car seats with your car hire, you could easily do that.
These car booster seats are group 2 - 3, and they can take children from around 15 - 36 kg, or around 4 years old.
There are a number of reviews for them on Tesco's site, and they are all glowing. The main thing that caught my attention, is the reviewer that says that it fits comfortably between two other car seats, so ideal if you have three children in the back.
Thanks to dragonxpress at HUKD