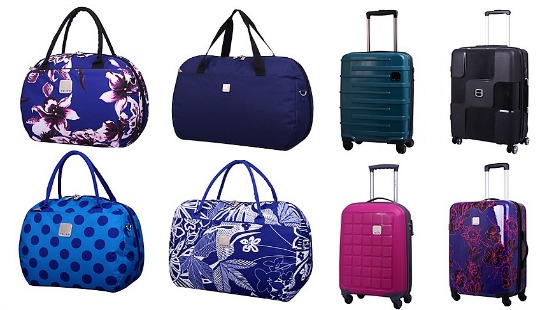 If you're planning your holidays like lots of us are, then this offer at Debenhams might be of interest. They have up to 75% off Tripp luggage, with holdalls starting from £12, and suitcases from £35. All lines look to have between 50 and 75% off, and for good quality luggage these are great prices.
There are around 150 styles to choose from with some gorgeous patterns and designs, or more plain styles if that is what you prefer. I like my bag to stand out so that I can tell which one's mine without having to read all the labels, so a patterned or brightly coloured one would be my choice.
All look to be in stock at the moment, and they are not available for click and collect so unless you are spending over £30 you need to add on £3.99 for delivery charges.
There are holdalls, flight bags, backpacks, cabin luggage and suitcases, so whatever your need there should be something to suit. We have cheap Argos holdalls for when we go on holiday in the car, but if I was going to be flying then I think I would rather have something more sturdy and less likely to get destroyed as it's thrown around by baggage handlers, and the Tripp luggage is great quality at a very much reduced price. Looks pretty stylish too if you ask me!