20,000 FREE Seats In The Winter Sale (50p Booking Fee Applies) @ Megabus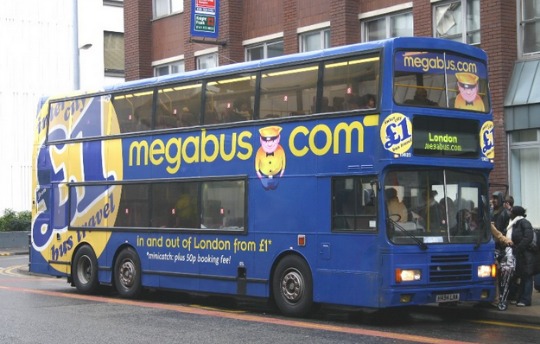 Megabus are currently running their Winter Sale just now, where they are offering 20,000 FREE seats on many buses covering routes across the United Kingdom. The FREE seats are only available for travel between 12th January and 12th February. They aren't FREE as such though, as you do have to pay a 50p booking fee but I think we can manage that. So, if you were thinking of going from Edinburgh to Leeds or Manchester to London, then get looking. There's lots of routes included, so click the link below and have a search to see what trips you can find for FREE!
I had never even heard of Megabus until I moved to uni back in the day. Then one day I needed to make an emergency trip down to London from Scotland and I had very little cash. I had a choice to try and fare dodge on the train or get on the Megabus. Since I am not one for petty crime, I went online and booked myself onto one at a cost of £1. It took eleven hours, but it did the job and I was still alive by the time I reached London Victoria.