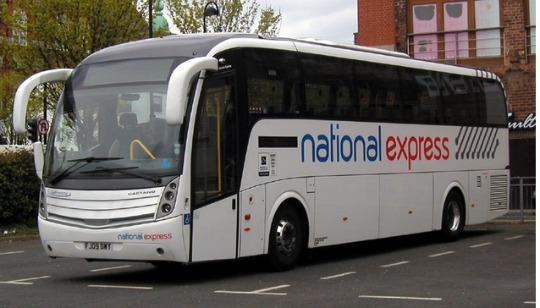 Thinking of going somewhere between this Friday and Thursday 21st May? Get on over to the National Express today, Tomorrow or Thursday and book travel for then and get 20% off your fare. If there are a few of you travelling this could really save the pounds.
The National Express covers the entire United Kingdom so finding a destination that suits you to get the discounted journey shouldn't be a problem.
The only stipulation I can see is that you book by this Thursday and that you travel by Thursday 21st May. Get thinking where you want to go shopping, or where you want to take the kids for a day out.
A lot of people favour trains when travelling but sometimes the coach isn't far behind time-wise. The cost to travel by coach can work out much cheaper and with this 20% off it should be.
I have used National Express many a time when I was younger and could not fault the service at all. I would do long journeys from Scotland to Milton Keynes and the drivers would bend over backwards for you. Especially if you have small ones with you. I have a small baby with me and the driver came and asked me if I wanted anything from the service station at a stop.
Thanks to dhulharsh @ HUKD