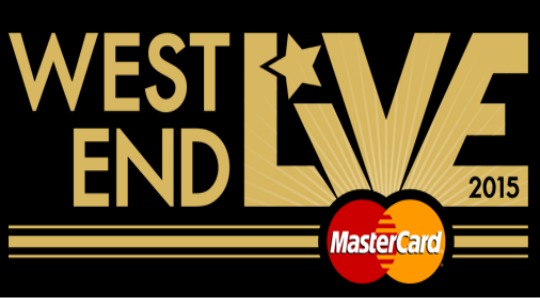 Going to West End LIVE this year? If you don't know what West End LIVE is then let me tell you...it's a FREE event held in Trafalgar Square on Saturday 20th June from 11am until 6pm and Sunday 21st June from 12 noon until 6pm. You do NOT need a ticket and you just go down. It will be busy but I would imagine the atmosphere to be family friendly and electric.
So what can you see at West End Live?
A mixture of musical and drama performances from Billy Elliot The Musical, Charlie And The Chocolate Factory, Jersey Boys, Mamma Mia!, Matilda The Musical, The Commitments, Disney's The Lion King, Les Misérables,  Miss Saigon, The Phantom Of The Opera, Stomp, Thriller Live,Wicked, Shrek The Musical and many more.
If you have always wanted to experience the big shows of the theatre but have been put off by the price involved then West End LIVE is your answer. It is absolutely FREE and you can take the kids along too.
There will be exhibitors too so and there will be food stalls. Bear in mind it'll be busy and those stalls can prove costly. Lisa has some great tips on how keeps those costs down, here.