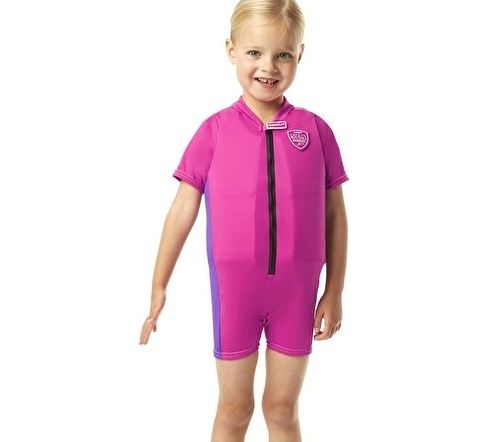 I know we're all looking forward to summer and getting the wardrobes ready for those first really hot days, right? Well, you might want to include these in your summer swimming plans! Amazon are offering the Speedo Bobble Floatsuits for £5.99, including delivery - no minimum spend here.
These Floatsuits are available only in pink and only in sizes 4 t0 5 and 5 to 6, despite the suggestion of them being for babies, what with the word 'Infant' in the Amazon title and all. These are perhaps the only sizes remaining, and at the price, I'm not all that surprised.
The Bobble Floatsuits are made from polyester, so should be pretty quick drying. They offer sun protection and come with the foam inserts for floatation too. They meet all the required European safety standards too.
The benefit of having the foam around the body is that a child can learn to swim using all the strokes without being impeded by the arm bands - but that said, parental supervision is still required at all times.
Thanks to inamar at HUKD