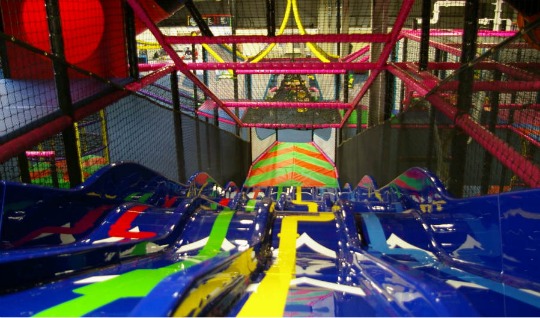 Okay, it's just the one play centre that we know is offering this at the moment, but if you happen to live near The Play Factory in Thornaby then you can try out the new Parties For Adults. Oh my.
Apparently they had been getting loads of enquiries about sessions for adults, so they have decided to give it a go! The first one they will be running is on Friday 22nd May from 7pm to 9pm. The charge is £10 per adult, and there will be laser tag, races, adventure tasks and time trials. It looks like they are taking it very seriously, but they do also say you can just "run crazy" as well, which might be more fun for some of us, whilst the "competitive Dad" types do the organised activities.
You can book tickets on The Play Factory Website, or by giving them a call. Details can also be found on their Facebook Page.
So what do you fancy doing first, the ball pools, ropes or slides?