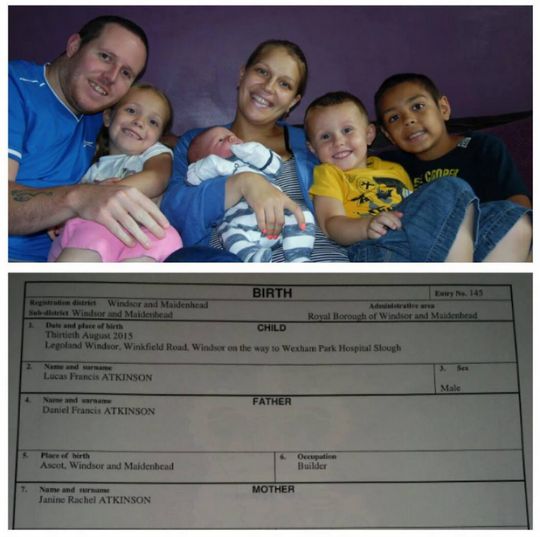 This is a lovely story to cheer us all up. Legoland Windsor have congratulated the parents of the first baby to be born there, and have given the newborn the gift of a lifetime's worth of visits to the site.
Before we all start wondering how a Legoland trip was planned for the day a baby was due, it turns out that Mum Janine Atkinson was in labour and on her way to hospital at Wrexham Park Hospital in Slough when baby Lucas decided he could wait no longer!
The couple pulled into the Legoland car park to ring the hospital, the ambulance came to collect them, and as soon as they got into the ambulance the baby was born!
Many congratulations to Janine and the rest of the Atkinson family on the arrival of baby Lucas. I wonder how long it will be before he makes his second visit to the park?
Did any of you have a similar experience? We have heard of babies being born on the way to the hospital, so did anyone else find themselves giving birth somewhere unplanned? If you would like to share feel free to do so in the comments or over on our Facebook page.
Images Facebook / Janine Atkinson / Legoland Windsor