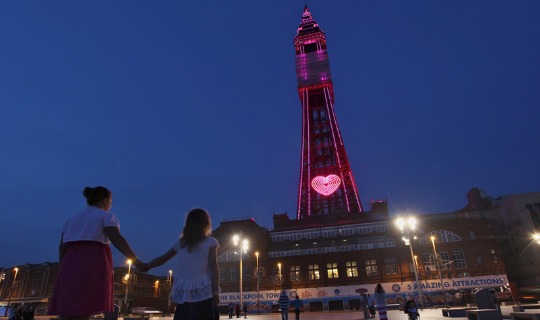 As part of the Blackpool Tower birthday celebrations, on 14th May at noon there will be an amazing online offer on tickets. Normally these cost up to £13.50 each, but you will be able to get them for 6p each!
The reason for this price is that the tower will be 121 years old on 14th May, and 6d was the price to go up Blackpool Tower when it opened.
It's tickets for the Blackpool Tower Eye that are selling at this price, and that includes a ride to the top of the tower, a 4D cinema experience, and the 360 view from the top. You can even walk on the glass floor if you are feeling brave, though it's 380 ft down!
You will need to be very quick on the button to get these tickets, as apparently a similar promotion was run last year and the tickets sold out super fast.
Although the tickets go on sale on 14th May at noon you can book them for a day of our choosing. Let's hope you manage to get some! Good luck.
Thanks to sonypc100 @ HUKD