Discounted Days Out For Emergency Service Workers At Longleat, Cheddar Gorge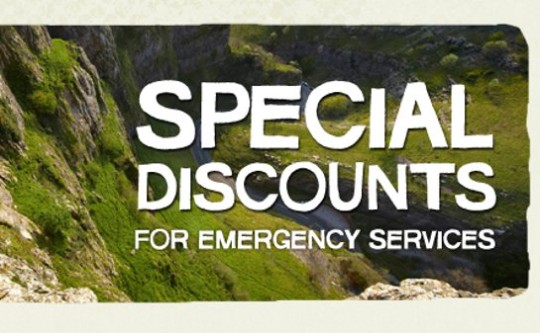 If you're on the Somerset side of the country, or within an easy day trip range, and work in emergency services, there are discounted tickets available for you and your family at both Longleat and Cheddar Gorge, (and also at the Bishopstrow Hotel & Spa and the Homewood Park & Spa, but those are less 'family' and more 'me' days!)
These tickets are ONLY available to members of the emergency services, and the serving member must be present on the day and MUST present their ID upon arrival. Without an ID you will have to pay the full price. Tickets must be booked the day before you wish to visit the park or Gorge.
A regular day ticket to Longleat if bought online is Adult (15-59yrs) £27.15, Child (3-14yrs) £19.50, Senior (60yrs+) £21.20 but for emergency services it is £20.50, £14.50 and £15.50, making for over £20 worth of savings for a family of four. The savings on a 2 day ticket are more than double that.
I'm not sure if it's the same for Longleat - you may want to ring them and confirm - but for Cheddar Gorge 'emergency services' are classed as members of the Police Force, Ambulance Service and Fire Service.
For Cheddar Gorge, the on-the-day price is £18.95 for adults and £12.50 for children, or £14.80 and £8.50 which is a lovely bonus for exploring the cool and beautiful caves.