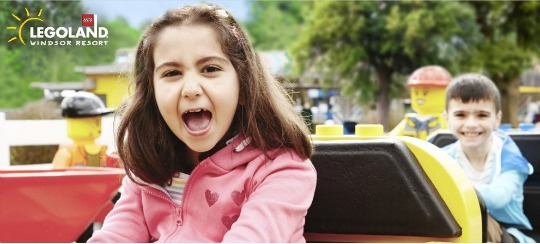 If you are thinking of a family trip to Legoland Windsor this summer then you are probably already aware of how expensive it can be. To help out with the costs of the entrance fees you can grab two free tickets with The Sun starting on May 30th.
If you are a Sun Perks member then you don't have to buy any papers or collect tokens at all, you just book online from 7th May and pay only a £1.50 P&P fee for your tickets.
If you aren't a Sun Perks member then you will need to collect tokens from the paper starting next week on May 30th until June 7th. You need 10 tokens in all, and then you need to pay your £1.50 postage for the tickets on top of the price of the papers. Even including the papers and postage this is a massive saving on Legoland tickets - even as much as £96 for the two!
The tickets are first come first served, and will be for one specific date only, and are non transferable. All the details about the free tickets and how to claim then is on the link above.
When you get your tickets check out our guide "How To Survive A Family Day Trip" for handy tips. Have fun!
Thanks to davidian84 @ HUKD