£150 Off Per Person On Over 70 Trips @ The Adventure Company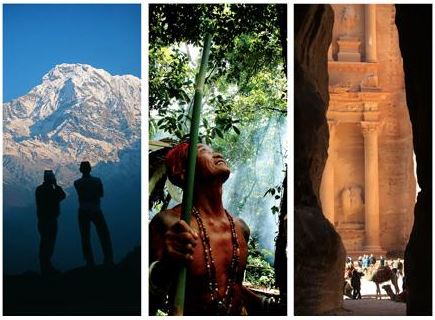 Ending today there's £150 off per person on over 70 trips at The Adventure Company.
Plan your summer with The Adventure Company*
Well, I'm not really sure what else to say about this offer. There's £150 off per person on a pretty long list of adventures all over the world, so whether you are going somewhere and want to add an activity to the holiday, or whether you want to go somewhere specially for an activity, have a browse and see what there is available out there to add a buzz to life.
Some of the activities you can choose from include:
climbing to the famous Everest Base Camp
white water rafting through the Pyrenees
viewing African wildlife from the virtually untouched lands of Selous Reserve
indulging your senses in Marrakech
snorkelling over colourful reefs in Ko Tao
You don't have much time to make your plans, since the offer ends today, but get chatting to your travel partner, and see what you can do, because these experiences all sound awesome.
You will have to book your trip today, but have the whole year to take it. Also, the discount isn't available on Family adventures and Astronomy trips.