Usborne Children's Encyclopedia Review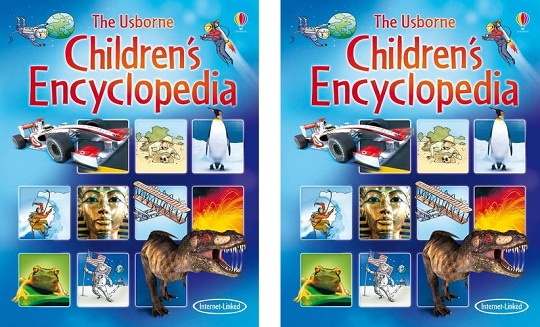 A while ago Amazon was selling the Usborne Children's Encyclopedia for a very low price and I bought it, thinking it was a great investment in my child's education. And I was sort of right. What makes this particular book stand out is the fact that it is internet-linked throughout so you can explore every topic further as you read.
This is, it turns out, essential, because while the book is beautifully done, there isn't quite as much detail as I would have liked. However, if the Usborne Children's Encyclopedia did have as much information on each topic as I would like, it would be about 800 books. This is where I give the book almost 100%. The clever and judicious use of internet links to show videos, pictures, documents and slides on each topic is a stroke of genius.
Some of the links aren't that great, but as yet we have not come across any that are dead space and all do have the information you want. Although not necessarily aimed at the age group you want. My daughter is six and some of the sites are well above her pay grade.
The book comes with over 1,500 photographs, illustrations and diagrams and the layout is intuitive, carefully guiding you along the subject matter and allowing children to be drawn in different directions. I loved the fact that it was printed on such high quality paper and the structure of the book overall.
If you fancy getting an educational title that isn't yawntastic and that kids will actually enjoy using, then this is a great step in the right direction. And, as your luck would have it, it is on sale on Amazon* for £11 instead of the usual £20 and it comes with free delivery.