The Grannies, Inc. Guide To Knitting Review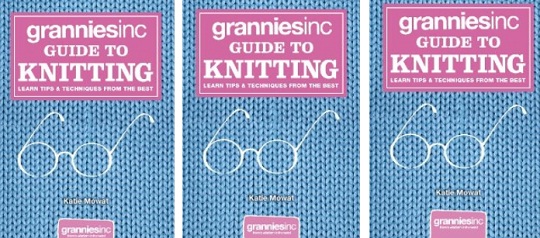 Knitting is always guaranteed to get my fingers twitching and blood sizzling. Even as a wild and woolly party animal I would use my down time to knit. I've never been any good really, but give me a new knitting book and I'm, cough, hooked. So when I was given the Grannies, Inc. Guide to Knitting book I was really excited.
Grannies, Inc is a site that we reviewed and posted about a while ago and now the founder has created a book that fits in with the ethos of the site. From the start you see photographs of knitted items with an utterly modern flair – iPad and iPod covers, Kindle cosies, fingerless mittens and funky scarves – there are no boring knits here.
What makes this book really interesting for me is that it teaches you how to customise patterns and even create your own pieces – including advice on how to select the right yarn for the right stitches. While not for the advanced knitter, this book is ideal for anyone starting out with knitting. It is very basic and will guide you through reading the label, working with colour, understanding basic stitches and working with your needles.
The book is beautifully illustrated and has these great Granny's Purl Of Wisdom boxes with excellent tips and tricks in them. Some of these I found out the hard way so they are appreciated. I have been trying to make a garment with YO – yarn over – and could not figure it out. The images in this book are well designed so you can follow them to create the stitch and that gets huge points from me.
The book has 20 different patterns, sketches, clever advice and support for knitting emergencies. It's £12 new, although Amazon is bound to pop a discount on it with their free delivery, and it is brilliant. If you fancy getting started with knitting, then this is where you turn your first page.