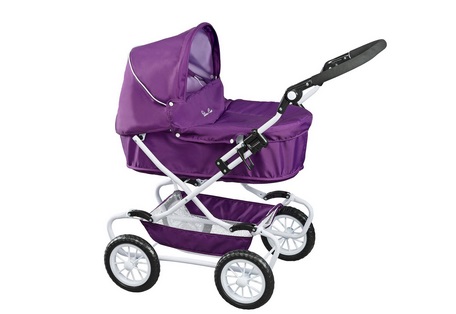 Very has hourly offers on today and the hottest one for 2pm is a Silver Cross Classic Pram reduced from £100 to £50. It's currently on sale for £75, which is comparative to the Woolworths and half the price of the £100 it's going for at K&Co.
This beautiful toy pram is a traditional style and features a realistic pull up hood to keep the sunshine off your child's favourite dolly when they pop out for a stroll. There's a co-ordinated shopping basket underneath for all those essentials like toys and accessories, while the fully adjustable handle has a maximum height of up to 88 cm, so it grows as your child does. There's even a colour coordinated parasol and bag.
The pram folds flat for easy storage too.
The handle on this is adjustable to a height of 88 cm and it suits a doll up to 50cm.