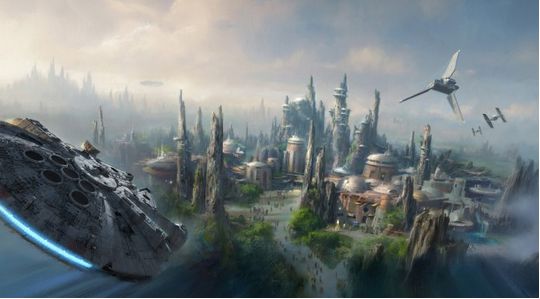 There have been lots of exciting announcements in the D23 Expo where Disney reveal their plans for the coming years. We have already been told about loads of exciting sequels coming up (Incredibles 2, Cars 3, Finding Dory and Toy Story 4) but this is the biggest and most exciting announcement.
Disney are going to expand both Disneyland California and Disneyworld Florida by a massive 14 acres to create Star Wars Land! This is apparently the parks biggest expansion ever, and although all there is at the moment is the beautiful concept art pictured here the excitement is already at fever pitch.
There are few details seeping out but we have heard that visitors will be able to take the controls of the Millennium Falcon - now that has got to be worth the entrance fee alone!
Disney CEO Bob Iger released the news like this a short time ago:
I am thrilled to announce the next chapter in the long and exciting history between Disney Parks and Star Wars. Through each new attraction and new land we create, we push the boundaries of what is possible. And as you can imagine, with Star Wars, we are taking that to a whole new level, with a whole galaxy to explore.
I think I had better start that Disneyworld savings fund we have been talking about!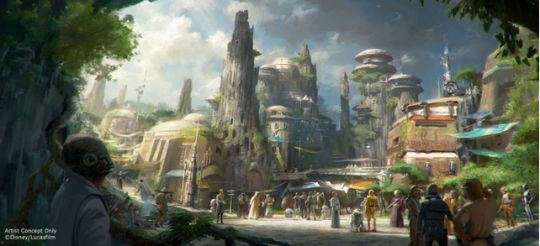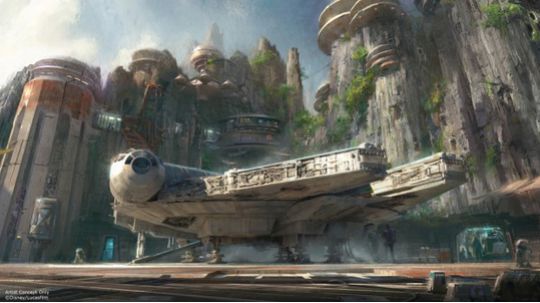 All concept art images Disney/Lucasfilm