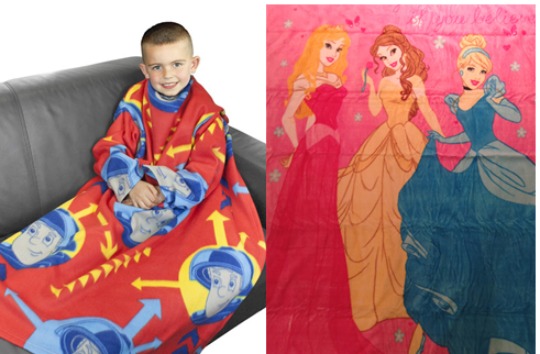 Fleece Blankets are used whatever time off year. My boys love to cosy into them when we have our Saturday night movie night. They will use them in bed on a hot night instead of a duvet cover and they will clutch to them when they are feeling under the weather. Price Right Home offer FREE delivery on ALL orders which mean you can get a Children's Fleece Blanket for as little as £4.99 delivered.
Here's a list of reduced Fleece Blankets from Right Price Home:
Remember, delivery is FREE so all of the prices above include postage to your home.