Rubies Disney Princess Costumes From £4.35 @ Amazon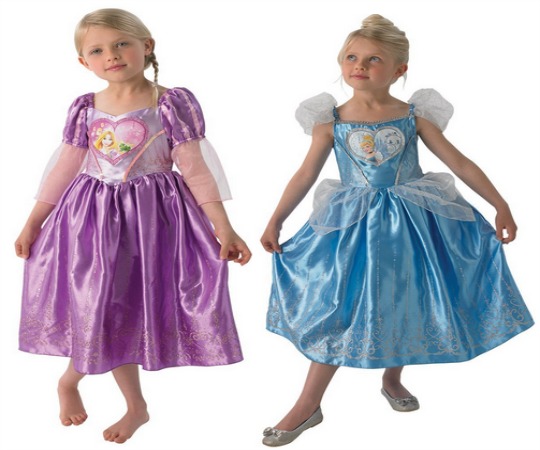 Disney Princesses aren't going out of fashion anytime soon. I loved them when I was little, back in the 80's/90's and they are more popular now than then. Want Disney Princess costumes at 80's prices? Head over to Amazon and you will see Disney Princess costumes made by fancy dress manufacuter Rubies, from just £4.35. Spend £10 or more and get FREE Super Delivery too! Which means you will be able to get two dresses for around £10/11 delivered.
The prices vary not only by which Disney Princess costume you choose but by which size you select also. It's annoying but so typical of Amazon. I will never understand their pricing strategy at all.
Sleeping Beauty* in small is only £8.02
Cinderella* is available in Small £7.02, medium £8.31 and large £8.16.
Snow White* in small £8.46, medium £6.11 and large £6.75
Belle* is available in small £7.75 and medium £7.81
Rapunzel* is available in small £5.67 and medium £5.61
Merida* in small £5.34, medium £4.35 and large £5.55
Size small is for age three to four years old, medium for five to six and large is for seven to eight. There's plenty of choice anyway, just remember to spend £10+ to get that FREE delivery!