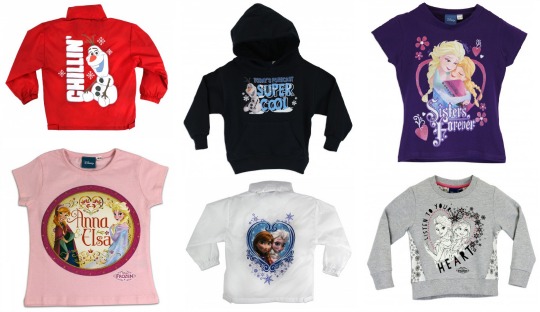 Character is very popular here at PlayPennies because of the fantastic prices they offer on kid's favourites character clothing. The last time they had a great offer it was on nightwear - this time it's Half Price on T-shirts and Sweatshirts, with prices starting from £3.45. Not bad is it?
Of course it's not just Frozen that's included in the offer, but there are 15 different Frozen tops to choose from. The other 30 at half price include Star Wars, Adventure Time, Minnie Mouse and a few more as well.
Availability will vary according to style and size, but rather than go through them all it's best to let you have a look quickly before everything sells out!
I will just mention the Red Olaf Raincoat* though - it's very cute indeed and it's only £7.95! There's also one with Anna & Elsa* on it for the same price...but is white a practical colour for a raincoat? Actually does it matter for that price?
Remember to add your £3.45 delivery charge on top, unless you're spending £25 and then delivery is free.
Big Thanks to haylea1984 @ HUKD.