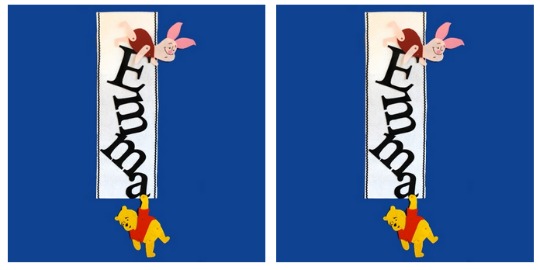 I'm not good at crafting, but I'll give lots of things a go, and something like this where you have a template to download looks like even I might manage it! Basically you need the printed instructions, some coloured felt sheets and glue, plus a few bits that you'll have around the house anyway (ruler, pens etc).
You can download the template, plus the full instructions and list of everything you will need below, and it's all free on the Disney Family website.
The finished effect looks wonderful, plus it's unisex so it would look great with  a boy or girls name on it. If I had a nursery to decorate this would be on the door for sure!
It really is a case of printing off the template and using it to cut the letters and characters out of felt and then sticking them down. Once you have that template I bet there are tons of other ways the crafty types out there could think of to decorate other things with these characters and letters. If you have a go make sure you show us what you've made!